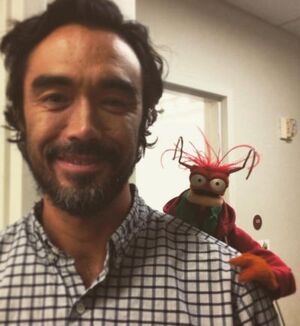 Franklin Hardy is a writer for The Muppets, and as of the sixth episode, he was also credited as supervising producer (along with writing partner Shane Kosakowski).
Hardy began his sitcom career writing for The War at Home, going on to write for Accidentally on Purpose (with Jenna Elfman), the animated series The Goode Family, and Running Wilde (with Will Arnett). He writes and produces the F/X series You're the Worst.
Writer credits
External links
Ad blocker interference detected!
Wikia is a free-to-use site that makes money from advertising. We have a modified experience for viewers using ad blockers

Wikia is not accessible if you've made further modifications. Remove the custom ad blocker rule(s) and the page will load as expected.