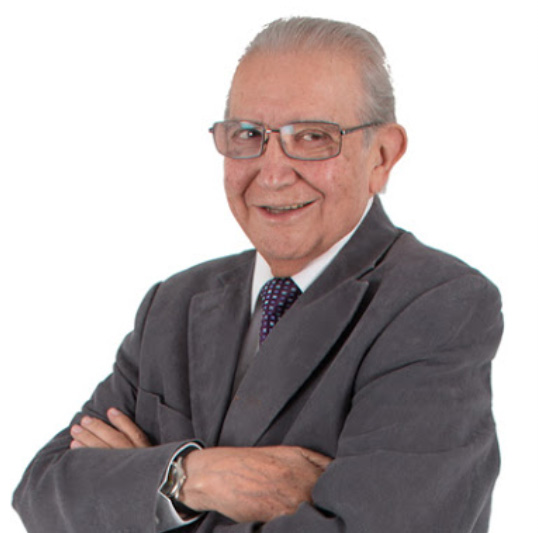 Francisco Colmenero (b. 1932) is a Mexican voice actor and dubbing director. He has been heard in many Muppet and Creature Shop dubs, notably as Statler and the Swedish Chef, Baby Fozzie in Muppet Babies, and Earl Sinclair in Los Dinosaurios.
An active member of Mexico's dubbing industry since the 1950s (1954), Colmenero has supplied the Spanish voice of a vast array of prominent character actors, including George Gaynes in the Police Academy movies, Jon Voight in Pearl Harbor and Glory Road, Carl Reiner in Ocean's Eleven and its sequels, Ian Holm in The Lord of the Rings films, Don Knotts in No Deposit, No Return, James Cromwell in Space Cowboys, Jack Lemmon in Grumpier Old Men, Alun Armstrong in Van Helsing, Richard Attenborough in Elizabeth, Freddie Jones in The Count of Monte Christo, Jeffrey Tambor in Under the Tuscan Sun, Bill Cobbs in The Bodyguard, Philip Baker Hall in Dogville, Ed Wynn in Mary Poppins, and Michael Gough in Batman Returns. TV dub roles include Terry O'Quinn on Lost and Al Lewis on The Munsters.
In animation, Colmenero has voiced the likes of Yogi Bear, Snagglepuss, Barney Rubble, and Papa and Grouchy Smurf on The Smurfs for Hanna-Barbera. Disney roles include Goofy until Goof Troop, Pete, Eeyore in The New Adventures of Winnie the Pooh, Horace in 101 Dalmatians, Mr. Snoops in The Rescuers, Dachsie in Lady and the Tramp, and more. He has also served as dubbing director for more than a dozen Disney projects since 1977. He's the uncle of Diana Santos.
Muppet Dub Credits
Muppet Babies: Baby Fozzie, Narrator
La Gran Aventura de los Muppets (The Great Muppet Caper): Dr. Teeth, Statler, The Swedish Chef, Englishman in Park
Los Muppets en el Espacio (Muppets from Space): Bobo as Rentro, The Swedish Chef, Narrator
Los Muppets y el Mago de Oz (The Muppets' Wizard of Oz): Statler, Swedish Chef, Sweetums
Los Muppets (The Muppets): Statler, Swedish Chef
Muppets 2: Los más buscados: Statler, Swedish Chef
Creature Shop Dub Credits