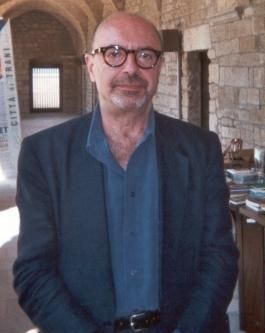 Francesco Vairano is an Italian voice actor who dubbed several characters in the Muppet movies, notably Dr. Bunsen Honeydew and Lew Zealand. He also served as dubbing director on several of the films.
Vairano's other voice work includes dubbing Alan Rickman in the Harry Potter series, Andy Serkis in The Lord of the Rings trilogy, Robert Downey Jr. in Chaplin, Buddy Hackett in Scrooged, David Wohl in Cookie, and Michael J. Pollard in Roxanne, among others. Animation roles include Dr. Finklestein in The Nightmare Before Christmas, Tom in Tom and Jerry: The Movie, and Merlin in Shrek the Third.
Credits
Ecco il film dei Muppet! (The Muppet Movie): Dr. Bunsen Honeydew, Lew Zealand; also voice director
Giallo in casa Muppet (The Great Muppet Caper): Dr. Bunsen Honeydew, Lew Zealand, Beaker, Neville; also voice director
Festa in casa Muppet (The Muppet Christmas Carol): Dr. Bunsen Honeydew, Betina Cratchit, Peter Cratchit, Bean Bunny, Beaker, Animal; also voice director
I Muppet nell'Isola del Tesoro (Muppet Treasure Island): Dr. Bunsen Honeydew
I Muppets venuti dallo spazio (Muppets from Space): Dr. Bunsen Honeydew, Dr. Phil Van Neuter
Natale con i Muppet (It's a Very Merry Muppet Christmas Movie): Dr. Bunsen Honeydew
Il Muppet e il Mago di Oz (The Muppets' Wizard of Oz): Dr. Bunsen Honeydew
I Muppet (The Muppets): Additional voices
Ad blocker interference detected!
Wikia is a free-to-use site that makes money from advertising. We have a modified experience for viewers using ad blockers

Wikia is not accessible if you've made further modifications. Remove the custom ad blocker rule(s) and the page will load as expected.