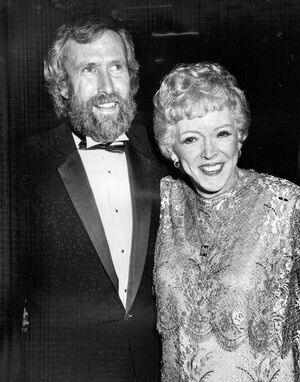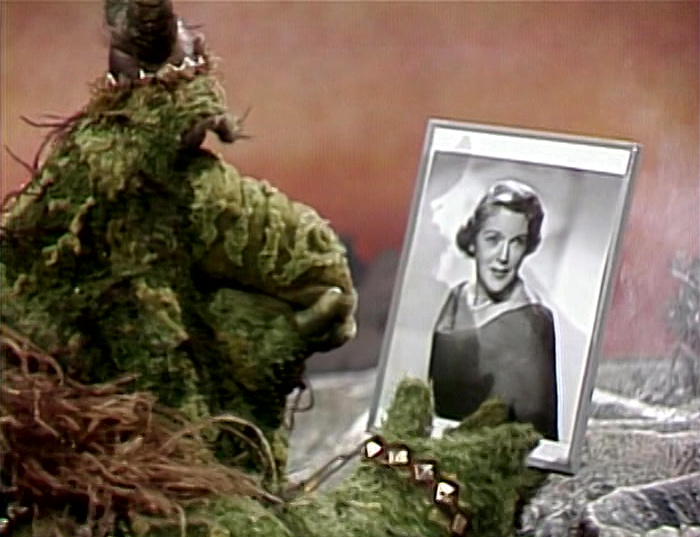 Fran Allison (1907-1989) was an actress and singer who first gained attention playing Aunt Fanny on the Chicago-based radio series Don McNeill's Breakfast Club. She subsequently teamed with Burr Tillstrom's puppets for the television series Kukla, Fran, and Ollie.
In a Saturday Night Live broadcast from November 22, 1975, it is revealed that Scred had a serious crush on Fran Allison, and formed the Gorch chapter of the Kukla, Fran and Ollie fan club, and later went to New York City to be on her show. Scred's affections soon shift to Lily Tomlin, however, and Fran's photo is tossed into the waste basket.
Following Allison's death in 1989, Jim Henson offered the following tribute:
"

Fran was a bridge character between the audience and the puppet characters... You have a person who takes those characters as real, and that helps make the characters more believable. We have continued to use that technique.[1]

"
Sources
↑ Gliatto, Tom. "Kukla and Ollie's Best Pal." USA Today, June 14, 1989
External links
Ad blocker interference detected!
Wikia is a free-to-use site that makes money from advertising. We have a modified experience for viewers using ad blockers

Wikia is not accessible if you've made further modifications. Remove the custom ad blocker rule(s) and the page will load as expected.