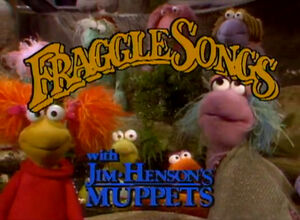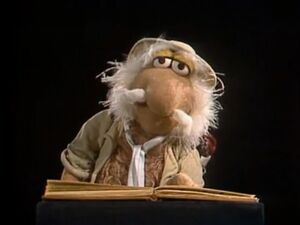 Fraggle Songs: Volume One, also known as Fraggle Songs: A Musical History of Fraggle Rock, is a 1983 Fraggle Rock home video compilation released on VHS, Beta, laserdisc, and RCA SelectaVision CED discs, and more recently on the special edition of the HIT! DVD release of Where It All Began and as a digital download in 2013. The 51-minute video features songs from the first season of Fraggle Rock with new inserts of Traveling Matt introducing the clips. For the UK release, the album version of Fraggle Rock theme song plays at the beginning of the program, using clips from other episodes.
While the video was labeled as "volume one" during its initial release, a second volume did not follow. However a similarly formatted 16-minute video, Doozer Music, was released in 1984. The "volume one" subtitle was removed from the title for the 2004 DVD release and 2013 digital releases and replaced with the subtitle "A Musical History of Fraggle Rock".
Songs
Releases
See also
Ad blocker interference detected!
Wikia is a free-to-use site that makes money from advertising. We have a modified experience for viewers using ad blockers

Wikia is not accessible if you've made further modifications. Remove the custom ad blocker rule(s) and the page will load as expected.