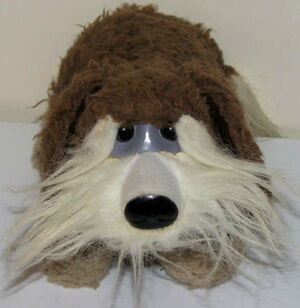 Tomy was the first company to produce Fraggle Rock dolls, which were released in 1983.
The following characters were made:
Each doll was sold with a folded hangtag. Uncle Matt was also sold in a box.
The characters are in correct scale to each other, and their clothing is very detailed. Their heads do tend to be too small for their eyes, and the fabric and fur turns a bit uglier with age.
Tomy also produced a series of Doozer wind-up toys, which were made in scale to the Fraggle dolls.
Ad blocker interference detected!
Wikia is a free-to-use site that makes money from advertising. We have a modified experience for viewers using ad blockers

Wikia is not accessible if you've made further modifications. Remove the custom ad blocker rule(s) and the page will load as expected.