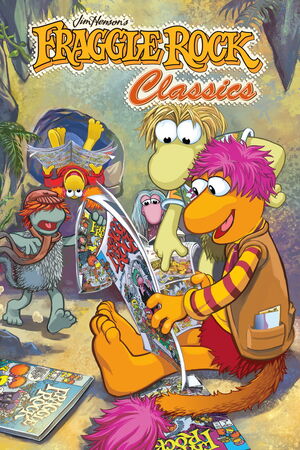 Fraggle Rock Classics is a reprint by Archaia Studios Press of the Fraggle Rock comic book series originally published by Marvel Comics in 1985 and 1986.
Volume 1
Volume 1 was published in 2012, and included stories from the first four Marvel issues: "The Magic Time Machine", "The Trouble with Being Number One", "The Monster That Could Be Anything" and "The Doozer Who Wanted to Be a Fraggle".
Volume 2
This article is about an upcoming project, product, or production.
Volume 2 will be published on October 16, 2012 and will include stories from the next four Marvel issues: "The Mean Genie", "Exploring the Unknown", "The Great Radish Caper" and "The Greatest Race There Ever Was".
See also