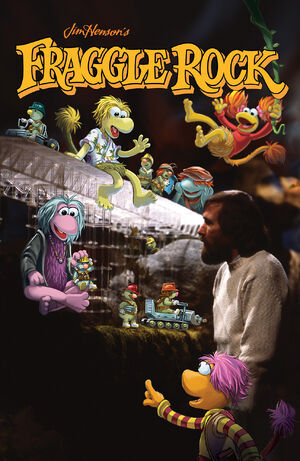 Fraggle Rock: Journey to the Everspring is a 4-part Fraggle Rock comic book mini-series published by Archaia in 2014. The series was ritten by Kate Leth with art by Jake Myler. Te story includes the familiar Fraggles, as well as new characters, as they search for the fabled Everspring, a water supply deep in the caves of Fraggle Rock.[1]
Issue 1
Release date: October 8, 2014
Issue 2
Release date: November 12, 2014
Issue 3
Release date: December 10, 2014
Issue 4
Release date: January 14, 2015
See also
Sources
Ad blocker interference detected!
Wikia is a free-to-use site that makes money from advertising. We have a modified experience for viewers using ad blockers

Wikia is not accessible if you've made further modifications. Remove the custom ad blocker rule(s) and the page will load as expected.