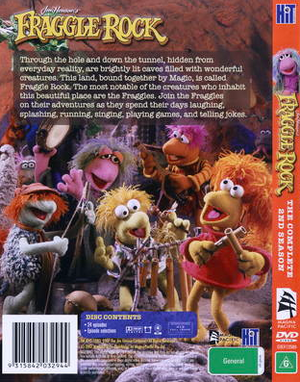 Fraggle Rock: Complete Second Season (Australia) was released in Australia on Independence Day in 2007. Just like the Season 1 Australian version, it has all episodes and has the same quality as the North American Version but no Bonus Features.
Episodes
Notes
This is the first Australian release to show only one character (Mokey) on each disc.
See also
Ad blocker interference detected!
Wikia is a free-to-use site that makes money from advertising. We have a modified experience for viewers using ad blockers

Wikia is not accessible if you've made further modifications. Remove the custom ad blocker rule(s) and the page will load as expected.