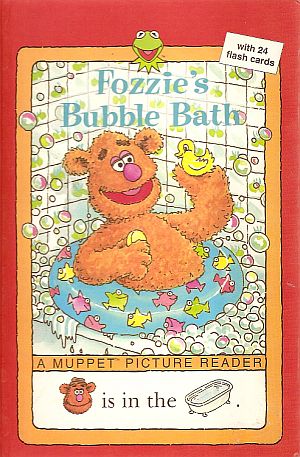 Written by
Stuart Bergen
Illustrator
Rick Brown
Published
1996
2005 (hardback re-issue)
Publisher
Grossett & Dunlap (1996)
Big Tent Entertainment (2005)
Series
Muppet Picture Reader
ISBN
0448415534
Fozzie's Bubble Bath is a "Muppet Picture Reader" story, with images replacing key words for easy comprehension.
Fozzie comes to Kermit's house one day, announcing that he's blue. The statement does not reflect the bear's emotional state. Rather, Fozzie's attempt at painting a wagon has left him coated in blue paint. Kermit allows his friend to use the bathtub, but Fozzie proves to be a messy bather.
See also