Forty Blocks from My Home
Talk

0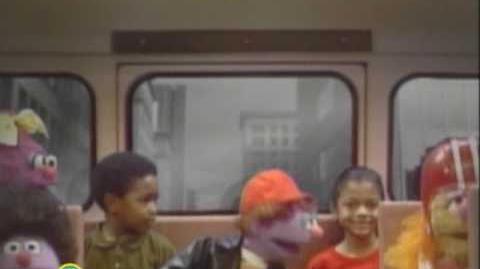 "Forty Blocks from My Home" is a Sesame Street song by a boy named "Farley." He sings the song (done in blues style) about his woes of traveling so far from home to school, counting the blocks as the bus makes the trip. By the time they reach 40, he's cheered up and happily enters his school.
The video features cameos by Kermit the Frog and The Count.
Ruby also appears as one of the students on the bus.
Releases
Audio
Video
Online
Other