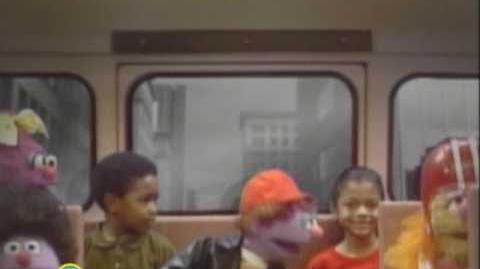 "Forty Blocks from My Home" is a Sesame Street song by a boy named "Farley." He sings the song (done in a blues style) about his woes of traveling so far from home to school, counting the blocks as the bus makes the trip. By the time they reach 40, he's cheered up and happily enters his school. For most of the trip, a dalmatian named "Spot" follows the bus and ends up all the way to school.
The segment features cameos by Kermit the Frog and The Count. Ruby also appears as one of the students on the bus.
Releases
Audio
Video
Other
Ad blocker interference detected!
Wikia is a free-to-use site that makes money from advertising. We have a modified experience for viewers using ad blockers

Wikia is not accessible if you've made further modifications. Remove the custom ad blocker rule(s) and the page will load as expected.