For Every Child, A Better World was produced by Muppet Press in cooperation with the United Nations, as a fund-raiser for United Nations projects. It is dedicated to the memory of Audrey Hepburn.
The book begins with a Jim Henson quote from the letter he left his children to be read after his death, and an introduction by Brian Henson.
A number of global awareness themes are covered in the book, each in a two-page spread. An idea for what every child needs is introduced on one page which is followed by a depiction of those needs as perceived in less fortunate conditions. The format repeats throughout the book followed by a two-page spread of people around the world working together to make the quality of life better for everyone. The last two pages contain thumbnails of each situation presented in the book accompanied by an organization working to improve conditions in areas of the world where those problems exist.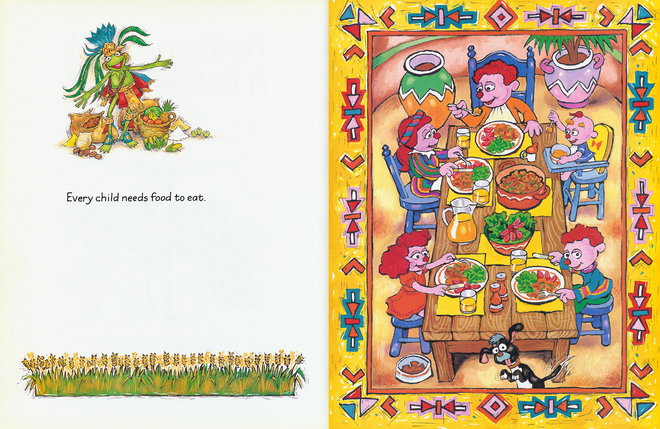 Other printings