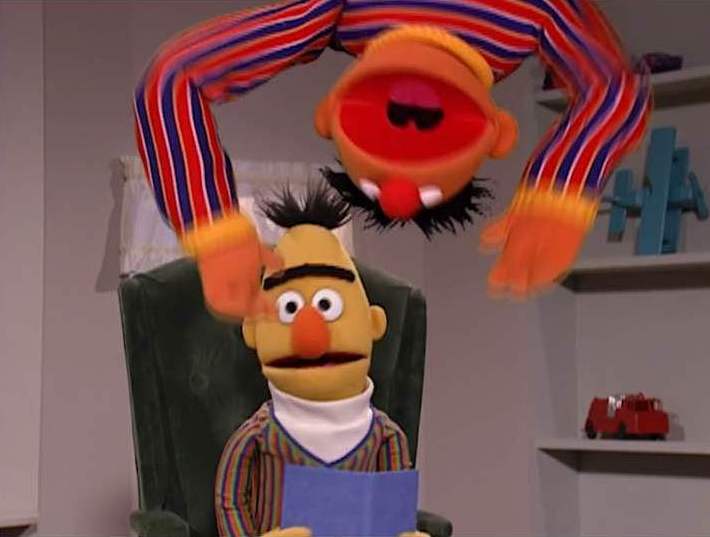 Ernie makes a few animal sounds and wants Bert to guess what sounds he is making. Bert just wants to read his book and keeps guessing correctly by accident. Eventually, Ernie decides to agree to stop playing the game and leaves, but then a lion comes in and roars. Bert isn't paying attention and thinks that Ernie is making the animal sounds even though he promised not to.
Prairie Dawn talks about three important parts of the face which are the eyes, the nose, and the ears, with assistance from Cookie Monster. Prairie agrees that cookies can be seen and smelled, but not heard - unless eaten by Cookie Monster.
Ad blocker interference detected!
Wikia is a free-to-use site that makes money from advertising. We have a modified experience for viewers using ad blockers

Wikia is not accessible if you've made further modifications. Remove the custom ad blocker rule(s) and the page will load as expected.