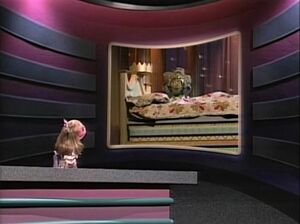 Fairy Tales Today: Prairie Dawn interviews The Princess from "The Princess and the Pea", who can't seem to get to sleep. Prairie suspects it's the pea under the mattress that's preventing her sleep, but it turns out she needs the pea to sleep on, as she has gotten so used to sleeping on it.
Ad blocker interference detected!
Wikia is a free-to-use site that makes money from advertising. We have a modified experience for viewers using ad blockers

Wikia is not accessible if you've made further modifications. Remove the custom ad blocker rule(s) and the page will load as expected.