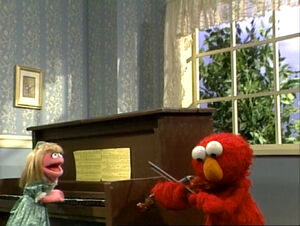 A street musician visits the street and has an odd encounter with Rumpel.
Ernie plays Old King Cole and calls for his pipe and bowl. When he calls for his fiddlers three, they each appear one at a time allowing Ernie to practice his addition
A tree wonders why a small bird needs the biggest nest.