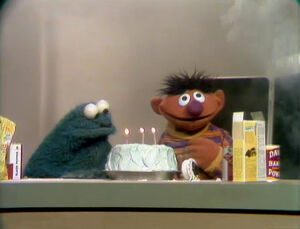 Alex writes a special song for when he visits his old music teacher, but things go wrong.
Professor Hastings conducts a lecture about the ways people feel, but keeps drifting off. Meanwhile, two groups of Muppets behind him pass by; one cheering for their winning team, and the others crying for the losing team. (EKA: Folge 0029)
Animation: The Plonsters throw a birthday party.
Ad blocker interference detected!
Wikia is a free-to-use site that makes money from advertising. We have a modified experience for viewers using ad blockers

Wikia is not accessible if you've made further modifications. Remove the custom ad blocker rule(s) and the page will load as expected.