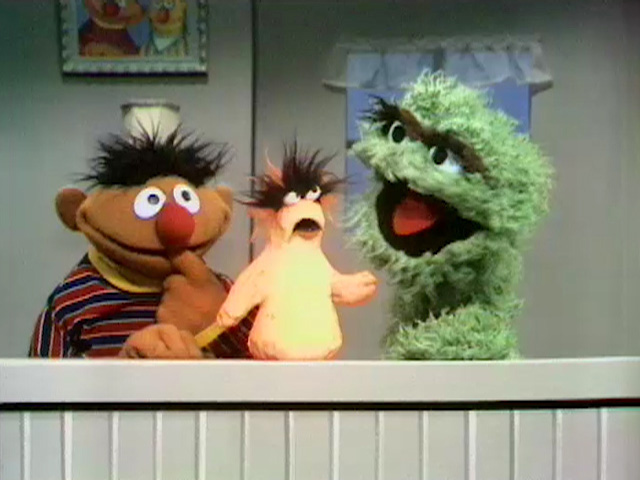 A disconsolate Ernie tells Oscar the Grouch that he's lost his Rubber Duckie. Oscar tries to calm Ernie down, and says that he'll buy Ernie another one. Ernie says he can't - Rubber Duckie is special and unique. He tells Oscar that Rubber Duckie is "cute, adorable, sweet, cuddly, and makes a wonderful sound". Oscar tells Ernie that he'll bring him a new one. Oscar comes back with a new Duckie, but this one is different - it's a Grouch duckie. They realize that they have different ideas of what is cute and ugly. Ernie thanks Oscar for trying to help - and when he sits down, he hears a familiar squeak. He digs through the stuff on the floor, and finds his Rubber Duckie! Ernie and Oscar argue over which of their toys is the cutest. (EKA: Folge 0300)
Ad blocker interference detected!
Wikia is a free-to-use site that makes money from advertising. We have a modified experience for viewers using ad blockers

Wikia is not accessible if you've made further modifications. Remove the custom ad blocker rule(s) and the page will load as expected.