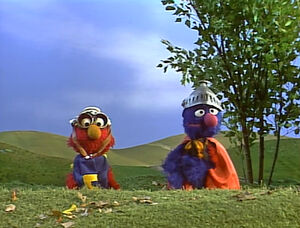 Super Grover decides to teach Elmo how to be a super hero. However, Elmo wears his cape the wrong way, which causes him to trip whenever he wants to fly.
Animation: The Plonsters resort to dirty tricks in a swimming match.
Cartoon: A caterpillar sings "Exercise, Exercise."
Ad blocker interference detected!
Wikia is a free-to-use site that makes money from advertising. We have a modified experience for viewers using ad blockers

Wikia is not accessible if you've made further modifications. Remove the custom ad blocker rule(s) and the page will load as expected.