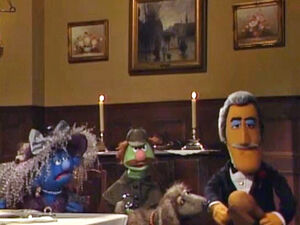 Ernie and Bert go off to sleep but Ernie starts to sing himself a lullaby. Bert then asks Ernie if he would mind singing quieter. So he does and then finds that he can even sing it the quietest. Bert then wonders what's going on and can't seem to go to sleep. Ernie then asks Bert if he's singing it to the extent that he can't hear him then why is he not asleep yet?
Ad blocker interference detected!
Wikia is a free-to-use site that makes money from advertising. We have a modified experience for viewers using ad blockers

Wikia is not accessible if you've made further modifications. Remove the custom ad blocker rule(s) and the page will load as expected.