Sesamstrasse
Plot
Meeting new foreigners
Air date
2000
Season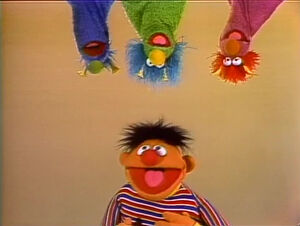 Super Grover: Janet Fringle needs help carrying many boxes. Super Grover suggests gluing them together, but she eventually figures out that taking them one at a time will work.
Pizza maker Original Jay demonstrates how he got his name: his pizzas talk and dance. (Artist: Mo Willems)
After finishing the last of his birthday cookies, Cookie Monster takes a nap and dreams of meeting "The Monster Cookie".