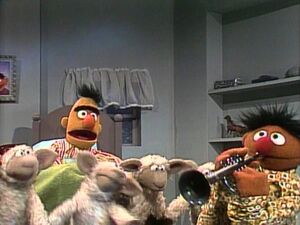 Cartoon: A girl explains the concept of relativity by explaining how her house is a part of a neighborhood, the neighborhood is part of a city, the city is part of a country, etc.
Forgetful Jones needs something to ride around the ranch. Clementine gives him clues: it has four legs, a bushy tail, eats hay, and neighs. It's his horse Buster, who arrives with the jeep.
Animation: This is the letter M
Ad blocker interference detected!
Wikia is a free-to-use site that makes money from advertising. We have a modified experience for viewers using ad blockers

Wikia is not accessible if you've made further modifications. Remove the custom ad blocker rule(s) and the page will load as expected.