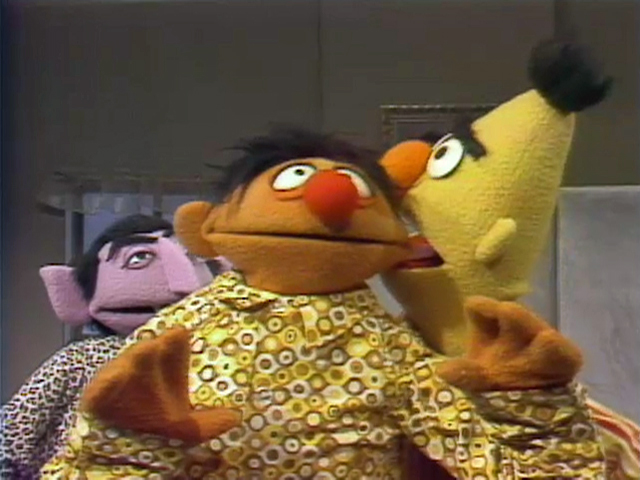 Tiffy sets up a series of alarms for when the shipment is done.
The Count sleeps in Bert's bed while Bert sleeps on the couch. Ernie tells the Count that he can count sheep to get to sleep, but the Count stays up all night counting sheep. The next morning., The Count has had a good night, but he didn't sleep. His counting kept Ernie up, and now Ernie is walking and counting in a daze.
Ad blocker interference detected!
Wikia is a free-to-use site that makes money from advertising. We have a modified experience for viewers using ad blockers

Wikia is not accessible if you've made further modifications. Remove the custom ad blocker rule(s) and the page will load as expected.