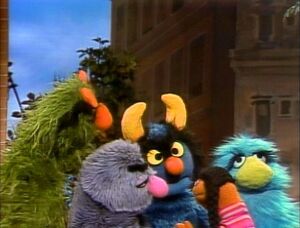 A monster barbershop quartet sings.
A group of Anything Muppets are afraid of a group of nearby monsters, who don't believe they're scary at all. A brave little girl confronts them to see how nice they really are.
Cartoon: Eight octopus legs
The Martians discover a radio. They tune into three different styles of music, none of which they like. Then they tune into some static, which they start joyfully dancing to.