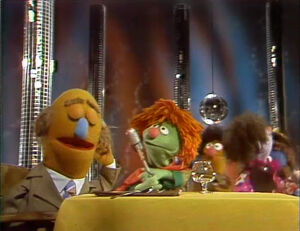 Caveperson Days: King Ernie needs to clean his yucky teeth. The Royal Smart Person brings a big brush (used for sweeping), then a middle-sized brush (used for brushing hair), then a smaller brush (used for painting), and finally a really small brush (a toothbrush). Just as Ernie proclaims that he'll "brush every tooth in the entire kingdom," a saber-toothed tiger comes in, seizes the toothbrush, and begins to use it himself!
Ad blocker interference detected!
Wikia is a free-to-use site that makes money from advertising. We have a modified experience for viewers using ad blockers

Wikia is not accessible if you've made further modifications. Remove the custom ad blocker rule(s) and the page will load as expected.