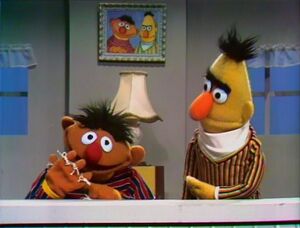 Captain Breakfast unsuccessfully encourages a little girl to eat breakfast, the most important meal of the day.
The Count withdraws all his money from the bank to count it. He deposits it again, but not before counting it one more time.
Telly hosts "Cooking With Telly", where he wants to serve a sandwich he has made but doesn't know what to do with it and the plate.
Ad blocker interference detected!
Wikia is a free-to-use site that makes money from advertising. We have a modified experience for viewers using ad blockers

Wikia is not accessible if you've made further modifications. Remove the custom ad blocker rule(s) and the page will load as expected.