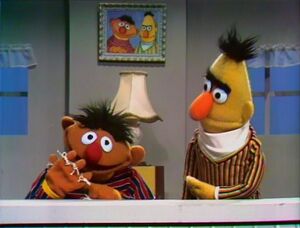 Captain Breakfast unsuccessfully encourages a little girl to eat breakfast, the most important meal of the day.
The Count withdraws all his money from the bank to count it. He deposits it again, but not before counting it one more time.
Telly hosts "Cooking With Telly", where he wants to serve a sandwich he has made but doesn't know what to do with it and the plate.