Sesamstrasse
Plot
Samson takes ballet lessons
Air date
Season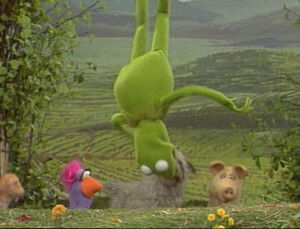 A film on how honey is made from bees.
Ernie and Bert: Ernie wants to have some cookies. Bert asks Ernie if he knows what "before" means, and Ernie demonstrates by saying that before he can have a cookie, he has to open the lid to a cookie jar, and after he closes the lid, he eats the cookie. He demonstrates a few times, until he loses his appetite for dinner.