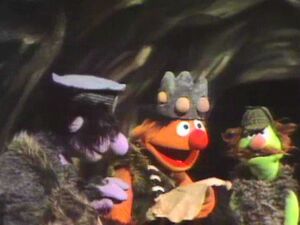 Caveman Days: King Ernie has a problem -- the cavemen write everything on rocks, which are too heavy to carry around. He calls upon the Royal Smart Person to invent something lighter to write on.
Ad blocker interference detected!
Wikia is a free-to-use site that makes money from advertising. We have a modified experience for viewers using ad blockers

Wikia is not accessible if you've made further modifications. Remove the custom ad blocker rule(s) and the page will load as expected.