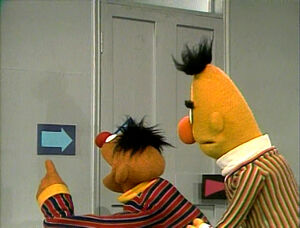 News Flash: Kermit, using a pull-down map, tries to give Little Red Riding Hood directions to her grandmother's house. But she seems preoccupied with brushing lint from her red cloak. In the end, Red joins her grandmother, the Big Bad Wolf, and a cab driver for a picnic.
Ad blocker interference detected!
Wikia is a free-to-use site that makes money from advertising. We have a modified experience for viewers using ad blockers

Wikia is not accessible if you've made further modifications. Remove the custom ad blocker rule(s) and the page will load as expected.