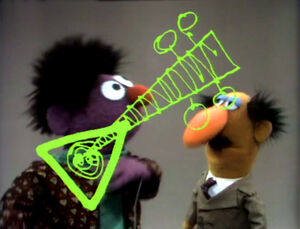 Harvey Kneeslapper holds a cookie and asks his next victim if he wants one. He answers "Sure", and Harvey sticks a number 1 onto his shirt.
A fairy godmother turns Cookie Monster into a handsome prince. He thinks it's ugly, and uses the wand to change her into her original form, Herry Monster wearing a wig. As monsters, they fall in love.
Ad blocker interference detected!
Wikia is a free-to-use site that makes money from advertising. We have a modified experience for viewers using ad blockers

Wikia is not accessible if you've made further modifications. Remove the custom ad blocker rule(s) and the page will load as expected.