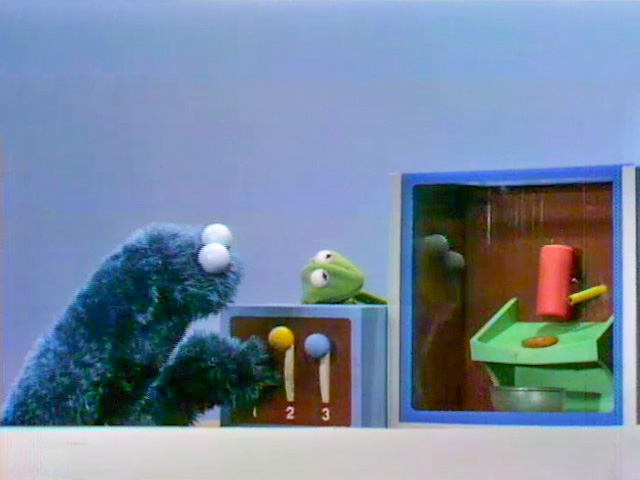 Ernie and Farley are about to eat peppermint stick candy, but Cookie Monster passes by and points out that Ernie's is longer than Farley's, and Farley's is shorter. Cookie solves the problem by eating each stick, each time making the other one longer. He finally gets them the right size--but they are now eaten down to small stubs.
Kermit tests Cookie Monster with his new monster testing device. He wants to see if Cookie Monster can figure out how to get the cookie out of the machine. Cookie Monster proceeds to crush the cookie in the contraption into crumbs and pour water on them. But he's delighted with the results -- cookie soup.
Ad blocker interference detected!
Wikia is a free-to-use site that makes money from advertising. We have a modified experience for viewers using ad blockers

Wikia is not accessible if you've made further modifications. Remove the custom ad blocker rule(s) and the page will load as expected.