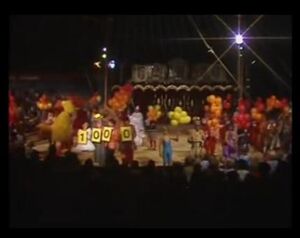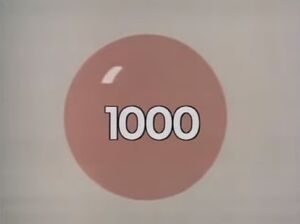 The gang throws a huge circus party for their 1000th episode, with special guest Bibo (Caroll Spinney): The "Sesamelly Zirkusshow," a circus gala performance taped at "Zirkus Althoff." Remarkable is that Caroll Spinney did not just perform the character to be dubbed later, but also (with the exception of the closing song) provided his voice in German, resulting in Bibo having a noticeable American accent.
Segments
Ad blocker interference detected!
Wikia is a free-to-use site that makes money from advertising. We have a modified experience for viewers using ad blockers

Wikia is not accessible if you've made further modifications. Remove the custom ad blocker rule(s) and the page will load as expected.