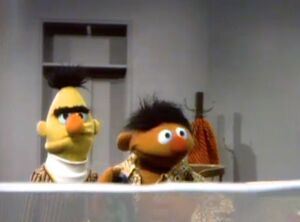 Bumfidel explains his name isn't a nickname.
Waiter Grover: Grover brings Mr. Johnson a bowl of alphabet soup. Mr. Johnson complains that some of the letters are missing, and makes Grover run back and forth to the kitchen to bring the missing letters. When all the letters are there, Johnson complains that the soup is cold, and makes Grover take it back.
Ad blocker interference detected!
Wikia is a free-to-use site that makes money from advertising. We have a modified experience for viewers using ad blockers

Wikia is not accessible if you've made further modifications. Remove the custom ad blocker rule(s) and the page will load as expected.