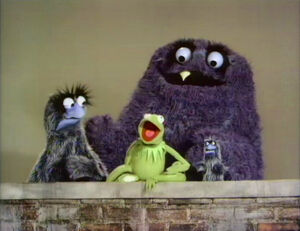 Muppets act out the story "Golden D and the Dangerous Dragon."
Kermit's Lectures: Two Snerfs help Kermit teach the difference between tall and short, until they keep changing sizes. Later, Kermit then changes the lecture to one about little and big with different-sized monsters: Frank and Harold... but he also meets Splurge.
Ad blocker interference detected!
Wikia is a free-to-use site that makes money from advertising. We have a modified experience for viewers using ad blockers

Wikia is not accessible if you've made further modifications. Remove the custom ad blocker rule(s) and the page will load as expected.