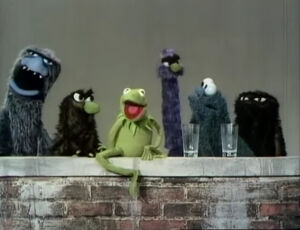 Cookie Monster drinks both of Kermit's glasses of milk, which he was going to use to explain "more" and "less". When Kermit insults Cookie Monster, several of Cookie Monster's monster pals gang up on Kermit, prompting him to point out that now there are more monsters and less frogs.
Ad blocker interference detected!
Wikia is a free-to-use site that makes money from advertising. We have a modified experience for viewers using ad blockers

Wikia is not accessible if you've made further modifications. Remove the custom ad blocker rule(s) and the page will load as expected.