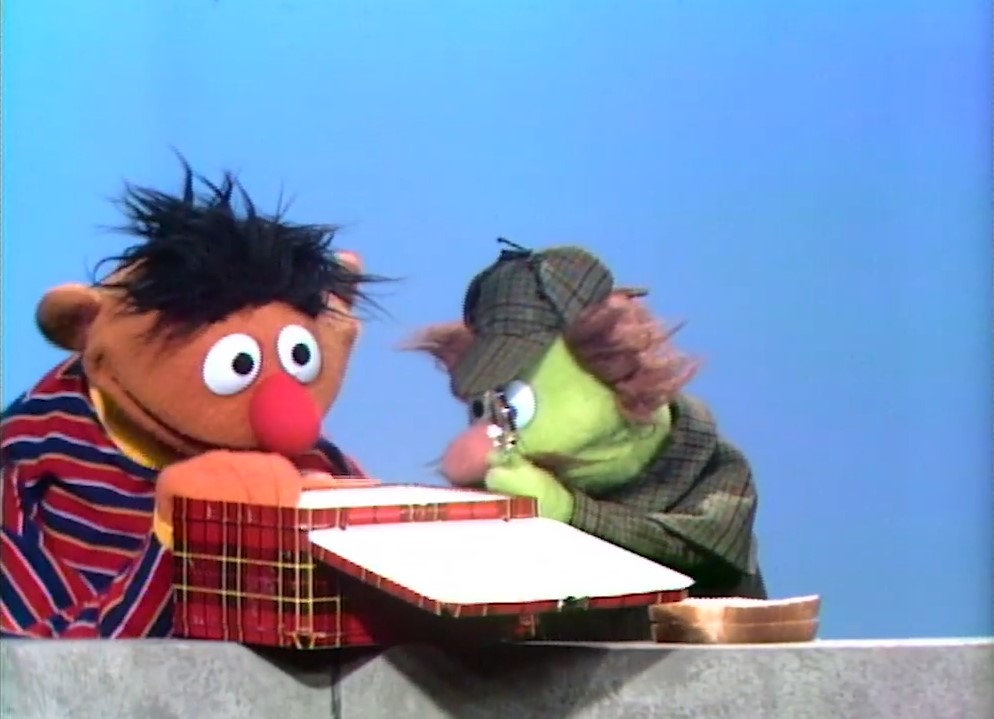 Ernie opens his lunchbox and finds that half of his chicken salad sandwich is missing. Sherlock Hemlock, the world's greatest detective, investigates this fiendish crime. It turns out that Sherlock himself ate half of Ernie's sandwich. (First: Folge 0001)
Ad blocker interference detected!
Wikia is a free-to-use site that makes money from advertising. We have a modified experience for viewers using ad blockers

Wikia is not accessible if you've made further modifications. Remove the custom ad blocker rule(s) and the page will load as expected.