Flutter By, Butterfly
Talk

0
26,856pages on
this wiki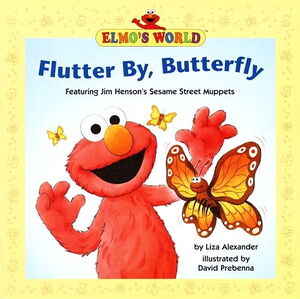 Flutter By, Butterfly is a 1999 Sesame Street storybook. Elmo sees a butterfly, and while he's chasing it, he sets off a chain of accidents.
Reissues
The book was reissued in 2008 by Publications International as a "Play-a-Story Animated Storybook", with an accompanying DVD. The reissue was adapted by Susan Rich Brooke, with Kevin Clash performing Elmo's voice.
The Animated Storybook was originally published in 2008 as a Toys R Us exclusive (ISBN 9781412784535). It was reissued in 2010, in general release (ISBN 1412784530). It was included in the Big Elmo Fun DVD.