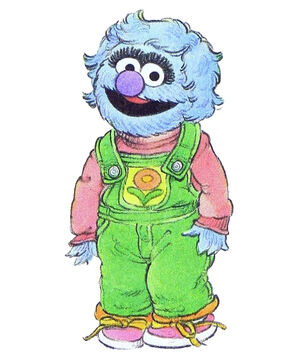 Flossie is Herry Monster's baby sister. She was featured in a number of books, and had starring roles in A Baby Sister for Herry and It's No Fun to Be Sick! Although she was never introduced as a puppet character on Sesame Street, Herry mentions her in a scene with Kim.
Book appearances
Ad blocker interference detected!
Wikia is a free-to-use site that makes money from advertising. We have a modified experience for viewers using ad blockers

Wikia is not accessible if you've made further modifications. Remove the custom ad blocker rule(s) and the page will load as expected.