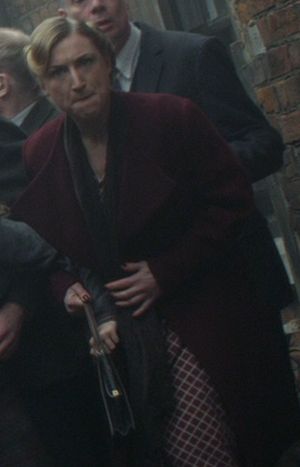 Fleur Poad is a German actress who appeared in Muppets Most Wanted as Berliner #3.
Poad began her career in Germany on stage and occasionally television (Die Geschichte Mitteldeutschlands). She appeared in short films and commercials, as well as the features Dumar and Allied (with Brad Pitt, as a German secretary).
External links
Ad blocker interference detected!
Wikia is a free-to-use site that makes money from advertising. We have a modified experience for viewers using ad blockers

Wikia is not accessible if you've made further modifications. Remove the custom ad blocker rule(s) and the page will load as expected.