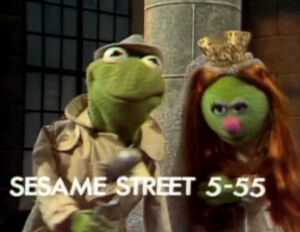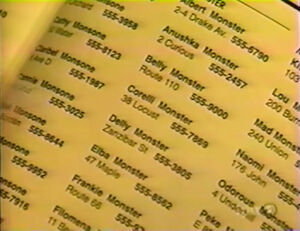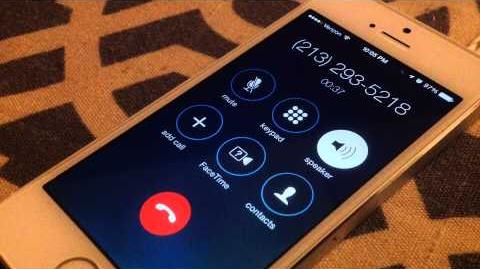 A list of Fictional phone numbers used in Muppet productions. They typically use the "555" prefix used in most movies, television shows, video games and other types of media.
24 Hour Emergency Counting Service
123-4567
555-2222
555-5555
323-555-0129
The Muppets episode "A Tail of Two Piggies"
555-3805
Sesame Street Episode 3805
987-654-321
Sesame Street Episode 0115 (Grouch phones only)
877-504-8423
800-130-494 (US and Australian trailers)
212-555-6666
555-6789
123-456-78910
1-333-3333
Sesame Street Episode 3624
LW 95263
555-1896
Sesame Street Episode 3064
555-1234
123-456-789
Sesame Street Episode 0115 (Grouch phones only)
1-800-555-STOMP YOU
555-0566
Sesame Street Episode 3590
555-WILD
555-3456
Sesame Street Episode 3098
522-2004
RA 7-4996
PizzeRizzo menu
555-TOAST
Sesame Street Episode 3825
Sesame Street News Hotline
SESAME STREET 5-55
BL-46696
555-9876
1-800-BOW WOW
Sesame Street Episode 3143
Ad blocker interference detected!
Wikia is a free-to-use site that makes money from advertising. We have a modified experience for viewers using ad blockers

Wikia is not accessible if you've made further modifications. Remove the custom ad blocker rule(s) and the page will load as expected.