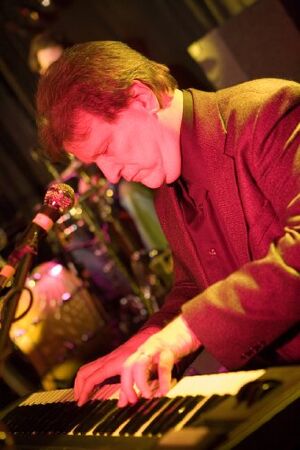 Fernando Rivas is a Cuban-born composer, pianist, arranger and music producer. He wrote songs for Sesame Street from 1990[1] until 1998. Rivas also wrote translated song lyrics for the Spanish dub of a 2002 Sesame Street resource video, Talk, Read, Write.
Having studied at Julliard, he composed for 15 musicals, created the stage production Barrio Babies with Luis Santeiro, and composed for Playhouse Disney show Handy Manny. Additional credits include the Nickelodeon series Dora the Explorer and Gullah Gullah Island.
Composer credits
Sesame Street
Sources
External links
Ad blocker interference detected!
Wikia is a free-to-use site that makes money from advertising. We have a modified experience for viewers using ad blockers

Wikia is not accessible if you've made further modifications. Remove the custom ad blocker rule(s) and the page will load as expected.