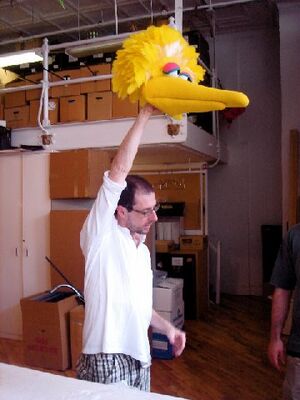 Fernando Gomes is a Brazilian puppeteer who performs Garibaldo on Vila Sésamo, the Brazilian co-production of Sesame Street.
Along with his fellow perfomer Magda Crudelli, Fernando auditioned for the role in October 2007 and was trained by Kevin Clash.
Fernando's non-Henson puppetry credits include Bambalalão, X-Tudo, Agente G and Qual é, bicho?. Gomes and Crudelli also performed together as puppeteers in the Theater show Cocoricó.
External links
Ad blocker interference detected!
Wikia is a free-to-use site that makes money from advertising. We have a modified experience for viewers using ad blockers

Wikia is not accessible if you've made further modifications. Remove the custom ad blocker rule(s) and the page will load as expected.