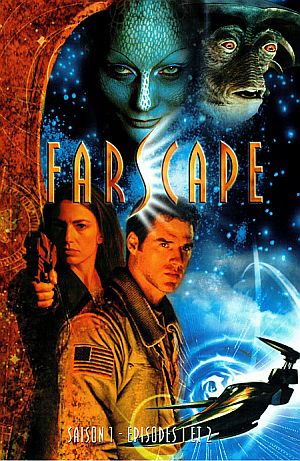 Farscape was dubbed into French and aired over the channel Série Club from October 20, 2000 to August 24, 2001; the full dubbed series was later repeated on the French Sci-Fi channel beginning in August 29, 2006. The entire series was also released on Region 2 DVD. As with other European dubs, the series aired in the original production order rather than the US numbering.
Farscape: The Peacekeeper Wars aired in two parts on January 7 and 14, 2006 on the French cable network CinéCinéma.
Voices
Regular Cast
Recurring
Credits
Dubbing Studio: Dubbing Brothers
Voice Direction: Hervé Rey
Episodes
Ad blocker interference detected!
Wikia is a free-to-use site that makes money from advertising. We have a modified experience for viewers using ad blockers

Wikia is not accessible if you've made further modifications. Remove the custom ad blocker rule(s) and the page will load as expected.