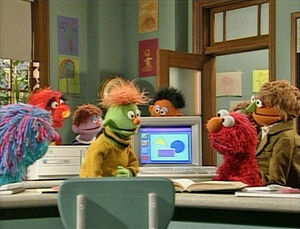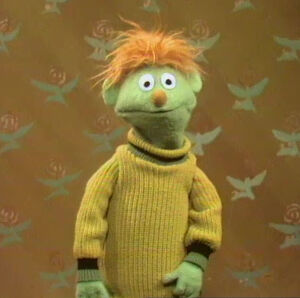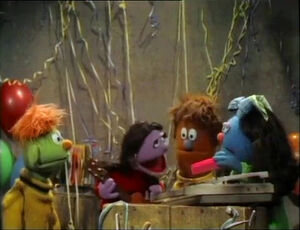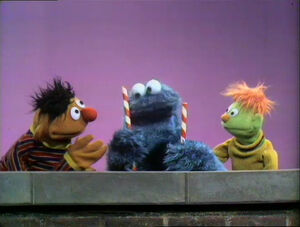 Farley is a boy with short, spiky orange hair and a yellow sweater. He first appeared on Sesame Street during Season 2. He appeared most often during the 1970s and was featured on many of the Sesame Street records from that period, but has only appeared occasionally since then.
However, he made comeback appearances in Sing Along, "Pet at the Vet" and "The Computers in Your Neighborhood."
Farley's regular performer is Jerry Nelson, with the exception of a cameo in the song "It's Funny," where he was performed by Richard Hunt.
Farley has appeared in a number of illustrated books, but none more prominent than 1980's Farley Goes to the Doctor. Much of Farley's home life is revealed in this story including his dad and his teddy bear, T.J.
Farley also appeared in the background for the finale of The Muppet Movie.
Sketches
Songs
Book appearances
See also