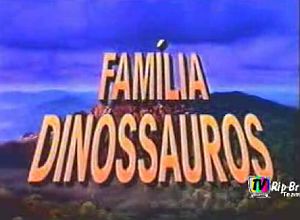 Família Dinossauros is the Portuguese-language dub of Dinosaurs, as televised in Brazil. The program debuted in April, 1992 on TV Globo as part of a block of children's shows hosted by Brazilian personality Xuxa. It was later repeated for brief periods on SBT in 2003 and 2005. The series was also one of the few Dinosaurs dubs to involve extensive renaming of the characters. Most notably, "Sinclair" is changed to "da Silva Sauro."
Voices
External links
Ad blocker interference detected!
Wikia is a free-to-use site that makes money from advertising. We have a modified experience for viewers using ad blockers

Wikia is not accessible if you've made further modifications. Remove the custom ad blocker rule(s) and the page will load as expected.