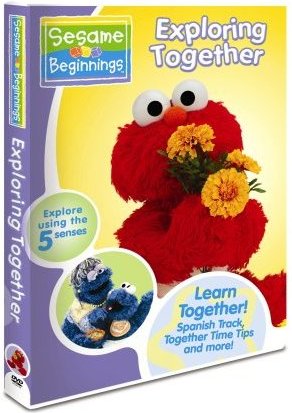 Exploring Together (With Our Senses) is the third DVD release in the "Sesame Beginnings" series.
Elmo and his dad sing the "Smell a Smell Waltz." Cookie and his Granny try new foods and sing "Teeny Tiny Taste". Meanwhile, Prairie Dawn and Big Bird explore the world around them. All of the five senses are highlighted in Exploring Together. Special appearance by Matt Lauer and his daughter, Romy.
Songs
International releases
Credits
Ad blocker interference detected!
Wikia is a free-to-use site that makes money from advertising. We have a modified experience for viewers using ad blockers

Wikia is not accessible if you've made further modifications. Remove the custom ad blocker rule(s) and the page will load as expected.