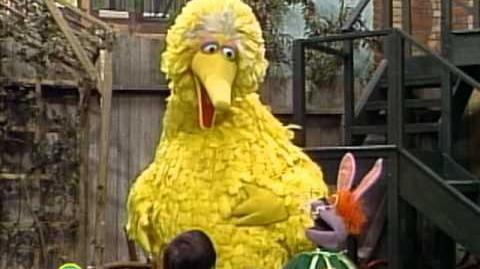 "Everyone Makes Mistakes" is a Sesame Street song first sung by Big Bird in a 1970 episode, the season 2 premiere. He sings about how you shouldn't feel bad if you do something like spill your glass of milk, or make a mistake when you're counting. Everyone makes mistakes, so it's okay if you do, too.
On the record version, Big Bird talks to Farley before and after the song. Garibaldo also sang it on the original version of Vila Sésamo, the Brazilian co-production of Sesame Street, using the original music. Big Bird later sang the song to Captain Vegetable.
Releases
Audio
Video
Publications
See also
Ad blocker interference detected!
Wikia is a free-to-use site that makes money from advertising. We have a modified experience for viewers using ad blockers

Wikia is not accessible if you've made further modifications. Remove the custom ad blocker rule(s) and the page will load as expected.