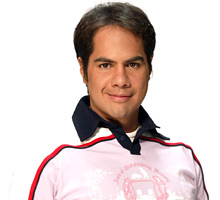 Eugenio Bartilotti is a Mexican actor and puppeteer who performed Abelardo on Plaza Sésamo for several seasons. Since February 2007, he has been a regular on the telenovela Yo amo a Juan Querendón as Enrique Bueno, and has played episodic roles on the telenovelas Rosalinda and Agujetas de color de rosa.
Ad blocker interference detected!
Wikia is a free-to-use site that makes money from advertising. We have a modified experience for viewers using ad blockers

Wikia is not accessible if you've made further modifications. Remove the custom ad blocker rule(s) and the page will load as expected.