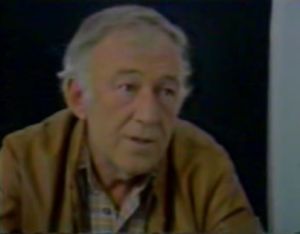 Ernie Anderson (1923-1997) was an announcer and TV personality best known as the signature voice of ABC for several decades, doing everything from The Love Boat promos to the announcing chores on America's Funniest Home Videos (where he sometimes appeared on-camera).
As an ABC staff announcer, Anderson was often heard uncredited on Dinosaurs, in the Antediluvian Broadcasting Company promos (such as in the third season episodes "Network Genius" and "Green Card").
Outside of his prolific announcing career, Anderson was familiar to Cleveland TV viewers early in his career as horror host Ghoulardi. Other voice work included the movies That's Life! and Stay Tuned, cartoons like Animaniacs and The Powerpuff Girls pilots, and narrating the TV making-of documentaries for Christopher Reeve's first two Superman films.
External links
Ad blocker interference detected!
Wikia is a free-to-use site that makes money from advertising. We have a modified experience for viewers using ad blockers

Wikia is not accessible if you've made further modifications. Remove the custom ad blocker rule(s) and the page will load as expected.