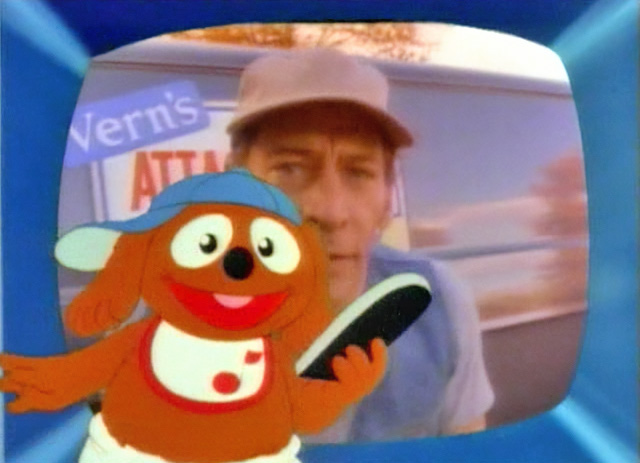 Ernest P. Worrell is a dim-witted character played by Jim Varney. He rose to fame in a series of TV commercials, which were followed by the TV series Hey Vern, It's Ernest and several films, beginning with 1987's Ernest Goes to Camp.
One Ernest commercial was seen in the Muppet Babies episode "Remote Control Cornballs" as Baby Rowlf channel surfs past a channel. Apparently a fan, Rowlf asks, "Does this guy crack you up, or what?" He also appears in the Disneyland's 35th Anniversary Celebration.
Connections
Ad blocker interference detected!
Wikia is a free-to-use site that makes money from advertising. We have a modified experience for viewers using ad blockers

Wikia is not accessible if you've made further modifications. Remove the custom ad blocker rule(s) and the page will load as expected.