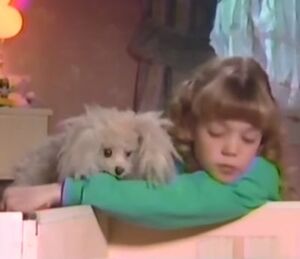 Erica Lancaster (b. 1979) is a Canadian actress who, as a child performer, appeared on The Jim Henson Hour as Amanda in the recurring Bootsie and Brad sketches.
Lancaster appeared in the SCTV spin-off special Biographies: The Enigma of Bobby Bittman, the TV movie Family Pictures (with Anjelica Huston), Death Wish V: The Face of Death, and Kids in the Hall: Brain Candy. Episodic TV includes Goosebumps (as Trina in "Night of the Living Dummy III") and an episode of PSI Factor: Chronicles of the Paranormal.
Ad blocker interference detected!
Wikia is a free-to-use site that makes money from advertising. We have a modified experience for viewers using ad blockers

Wikia is not accessible if you've made further modifications. Remove the custom ad blocker rule(s) and the page will load as expected.